One of my most poignant memories of my father is his story about the day in the early forties when he went to Milwaukee, Wisconsin for a military physical. He and several high school buddies rode the train from Janesville to the big city for their pre-induction examinations.
He talked about the rigorous check up, the rejection letter he received stating the reasons why he was not accepted and how drunk he got on the train ride home. My mom, probably relieved because her husband did not have to go to war, picked up his inebriated body and wounded soul at the station.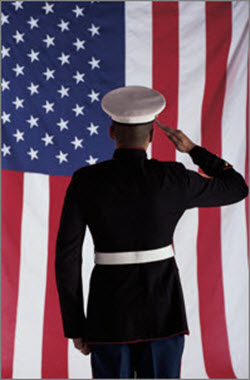 Later he found out that it was not just the physical exam that kept him from acceptance, but a letter his father wrote highlighting the need for my Dad to continue in the family business. Gilman Engineering made parts for bombs and my grandfather, with his political allies, kept my father home in order to fulfill the government contract. And he did, but not without a lifetime of regret for my Dad.
Many of his friends who went to Milwaukee that day came home to Janesville but not from the war. Entire companies of young men perished as the war years escalated. So while my Dad was building bomb parts, others were hopefully being protected by the work done by my family. But we will never know.
War is war. There is nothing good about it, except the fact that only one side can win. Everyone suffers and the sadness of wars is still being felt all over our world. I stop and wonder if we have learned anything through the generations. Men keep fighting for their beliefs, at least that is why war starts in the first place. But at the end of a war, and I use "a" because war will always "be," do people still have those same beliefs?
As my father's oldest child, my memories of my childhood contain this story. Also the story that after the war, my father suffered a complete mental breakdown, because of making those bomb parts. In his dark hours, he described how he mourned because what he made probably killed little children like my sister and me.
After months of physical and mental therapy, he left the family machine tool business to run a small farm. His doctors were insistent on a profession without the same stresses he had endured at Gilman Engineering. Some of my fondest memories include taking lunch to my Dad out in the field as he rode his red tractor.
My mom often said that my father was the most relaxed in his whole life running that farm. I am glad for them as a couple to have enjoyed a different stress-free environment for a short time. When I was six, we moved to Milwaukee in order that he start his own company. But this time, he would not make bomb parts.
Perhaps the celebration of seventy years since the Invasion of Normandy has tapped these memories. Perhaps it is the release of an American recently in exchange for five militant terrorists. Perhaps it is because my seventieth birthday approaches this October. Perhaps I feel sad that our society still shoots at each other instead of communicating in a peaceful, intelligent way.
For whatever reasons, my father's stories still touch my soul. Father's Day is Sunday. In his philosophical conversations with me over my years of growing up, he cited that some people should not go to war. That for whatever reason, their psychological make-up would be detrimental to fellow soldiers. His opinion makes sense in a lot of ways. Other people in my life have said the same thing. After all, we all should look out for each other!