A Look at Maryann
Maryann Hartzell-Curran, Author, "From We to Me"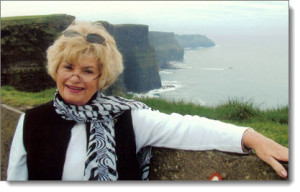 My name is Maryann Hartzell-Curran. I live in Port Orange, Florida with my second husband, Jack, and our two white Maltese rescue dogs — Emma and Anna — who we took in off the streets of Miami Springs two years ago. Sisters, they were abandoned and living in a parking lot and still are inseparable.
I hold a BS in Education from the University of Wisconsin and a Master's in Counseling Psychology from Benedictine University. I taught both Special Education and Preschool for several years and started and administered a Christian preschool at my church. Established in 1980, it still offers excellent care for the community preschoolers in Dupage County, Illinois. I will always consider this preschool opportunity the high point of my educating career!
After Grad school, I had a small counseling business where I helped families in need. My favorite counseling experiences involved the transitional period in female clients' lives. I loved watching them making changes and then go on to new, fulfilling lives — many after much sadness. When my husband, John, became ill, I retired from this practice and cared for him. After his death, I then began my transition into a new life.
My last "job" was directing a Senior Dining Center. I loved this, too, and found much satisfaction in serving the aging population. Now I am a member of that aging group — keeping active, having a happy family life and now my new passion — writing.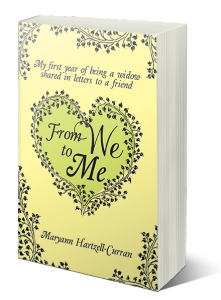 My book "From We to Me" was a project of love in letters to my dear friend, Eddie. The first year of her "widowhood" invited me to write my story, week by week, and share how this change in my life impacted me. I still feel a thrill when I hold this precious book in my hands. I feel love and friendship on each page.
It is my hope that you will enjoy the stories I've posted to this website and also write your own. I believe we all have a story in our soul that longs to come out either in the verbal telling or on paper! After all, that is how families keep traditions going and friendships remain connected.
On the next page you will read a few comments written about my book and also information as to how to obtain it.
God bless you all.

| | |
| --- | --- |
| Questions or comments? Please contact us by completing the form below: | On the next page you will read a few comments written about my book and also information as to how to obtain it. |