I awoke that first morning with a start. Sitting straight up in bed, I threw the quilt off my body and reached over on my left side. Empty and cold, the sheet slippery with emptiness, I remembered. My husband had died yesterday. I was alone in our bed. This time yesterday, he had slept soundly aided by medication that would enable him to slip peacefully away from me.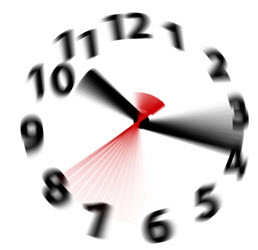 I slowly realized that my life had completely changed. Twenty-four hours ago, I was a wife laying next to my dearest John. This morning, he was not here and for a moment my heart skipped a beat with this reality. Where was he? I mean, I knew his body was at the funeral home, but where was he? I could swear that his aftershave permeated my space, that I could hear him turn on his electric shaver or start his hair dryer.
Rationally I knew these were untruths but my imagination ran wild. Was it possible that I would never lay next to him again? Was it true that he had died? How could he…we took such good care of each other?
These memories, these thoughts always return to me when a friend loses their spouse. Now sixteen years later, this huge change in my life returns with many feelings. Of course, I always promise in conversation that the pain will subside but also always give permission to hurt. As my friend Pat always says…we feel heartsore.
Most of us who experienced the wonderful, loving care of Hospice have great praise for their services. I believe that the Doctors and families can work together with them to comfort not only the dying but the living. Someone else to pick up the "slack" so that just being together is all a couple has to manage. I found wonderful solice in laying next to my husband as each hour took more and more life from him knowing that was all I had to do.
Living in a country where death is one topic of discussion frequently avoided, many of us are virgins as to how to cope. After the reality of the prognosis sets in, Hospice can put into place a plan and I found that a real gift. They are the "experts" in something that all human beings..all of God's creatures must go through. They open the gate to getting where we all must go.
So twenty-four hours seems like a short time until you lose the love of your life. Then each hour, each minute are more precious. Until that last breath, you are a couple sharing life together. Then life has left and eternity takes the soul to the place of no pain, no sorrow and only happiness.
The end of a love story is the beginning of a new way of living. I truly believe that those of us who experienced love shared in a long marriage are blessed. Blessed with love, security, freedom to give and joy in sharing–a married couple is special. When I look back, I thank God for this opportunity to "grow" with my husband. His care and devotion helped me go on…
Now that is a gift!