A simple prayer request of God and how He answers our prayers.
The sound was deafening. In fact, I could not remember hearing anything just this way. At times, I thought I could hear tinkling bells. At other times, I could hear my heart beat. I could even hear the slow drip of rain on my nearby window. But mostly I could hear…silence. This occurred the morning after my husband died.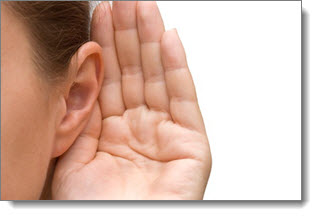 What does silence sound like? How many of us can recall times when there is no sound or sound as we commonly know it– like a horn honking on a car or a plane taking off from an airfield. Maybe it is better to identify what silence is missing. Maybe hearing nothing is an unheard of experience…excuse the pun.
You know the old story that teases such thinking? "If a tree falls in the forest with no one around, does it make noise?" I am sure all of us during our lifetimes have heard this familiar challenge. Do you have an answer?
Recently, I was standing in front of the Vietnam Memorial in Washington, DC. Before our trip, I had gone on line searching for three friends who had died in that war. With numbers written on paper, we looked for their etched names. As each one was found, I could hear a distinct voice in my ear just like they were still on earth. Memory pictures abounded as I acknowledged and paid my respects.
Perhaps, this is a different interpretation of "hearing silence," but I thought it appropriate. As we walked away from this beautiful tribute to 55,000 lives lost…I believe that their names are written in eternity. For that, we all should be grateful.
So…the sound of silence creates opportunity for discussion. Simon and Garfunckel wrote such a song in the 60's…guess they were thinking similar thoughts.
Another thought…years ago while traveling on Interstate 75, we came upon a horrible car/truck crash. As traffic ground to a halt, many prayers fell from my lips. As engines stopped and people stepped out of their cars, we all shared anxious moments. I remember distinctly that the only sound I heard was a distant mockingbird singing a nighttime tune. In that instant, I made it a lullaby to comfort me. Thanking God for his many creatures, this little bird gave me hope.
The sound of silence…think about it.