I repeat this story every year….
On June 4, 2012 Herschell Hartzell-Curran left this earthly life and crossed the Rainbow Bridge. In case you do not know about the Rainbow Bridge, I will give you a short description. It is a place where our beloved pets journey and await a reunion with us…one day. Beautiful pictures of what it looks like replay in my mind. I can see him running again free from sickness. That is a happy thought for me!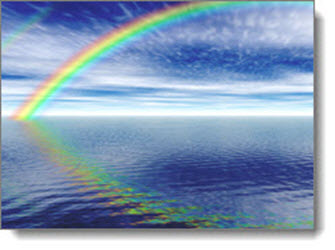 But his loss seems especially hard at Christmas. This is the second Christmas that he has not worn his red collar. Going through a box of "dog stuff" in the laundry closet the other day, I came upon the first plaid collar I had gotten for him when Herschell was a puppy. Parading around the house after he was groomed, adorned in the plaid, brought me much happiness. I also remember the New Year's eve when he was my date. Weak because of physical problems, I sat on the steps greeting guests at a little party at the house. He was satisfied to sit there and nestle next to my holiday dress. We probably made a nice couple!
During his lifetime, we always had stockings hanging on the fireplace mantle. His alongside Jack's, waiting to hold secret treats. Usually Santa brought Puppy Pepperonis and a toy. Santa even attempted to leave healthy, nutritional snacks, but the pepperonis always won! This year his stocking is waiting, because I will always hang it in the same place each Christmas.
When I was at the grocery store last week, I turned into the pet aisle only to stare at a wall of red packaging holding, Puppy Pepperonis. For an instant, this took my breath away, but I did not cry. I guess this is a good sign that I am recovering from Herschell's absence. But it was a tough few minutes!
So, these final days of Advent will prepare us for the Christ Child's birth. This time gives us the gift of reflection on our lives. Revisiting different times and Christmases in our lives bring floods of memory to us all. Many of those memories include people, pets and places that no longer exist in the present. But oh, to go back and live those special moments is a gift. Remembering those joys includes memories of Herschell.
I can still hear his piercing bark when the doorbell rang. I can see his gray coated body coming around a corner. I can feel the warmth of his body on my cold feet when I napped. The comedy of his incredibly long tongue hanging out of his mouth after many tooth extractions still makes us laugh. Such joy… but now sorrow that these times will no longer be.
I believe that sorrow cleanses us helping us to heal. The sadness lessens in time, but it truly is real and can be exhausting. I still try to take things easy on sad days looking forward to the happy ones we spend together. The last thing Herschell would want is for our family to stop being happy. His spirit is around,embracing us with warmth. I know he is gazing down the road from the Rainbow Bridge.
On Christmas morning, I would not be surprised if we feel his presence as we open presents. I picture millions of stockings hung on the rainbow bridge's sturdy walls; each holding memories of the owners who loved their pets. Perhaps, these stockings would have our names on them just like stockings inscribed with pet names. Wouldn't that be cool? If true, a Puppy Pepperoni would even taste good to me!
So, Happy Christmas, Herschell. We will always love you.