My friend, Mary Jane, called this morning. As I expected, she and her husband have decided to move over to the west coast of Florida. The draw to the west coast for these new grandparents is that of being nearer to family and helping to care for their daughter's first child. They would be leaving in a few months.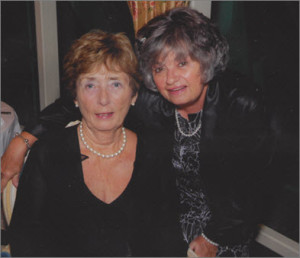 Devastated is probably the best word to describe my feelings. We have been friends for seventeen years, never far from each other and always available via texting, phone calls and e-mails. These forms of communication now would have to substitute for our frequent lunches together and afternoon cups of coffee.
I remember the first time we met. My next-door neighbors, Bob and Betty, had told me about Mary Jane. When I traveled down to Florida from Chicago, my little dog, Herschell, came with me. First, as a puppy in his tiny crate and later as a fully grown dog, flying in the cargo "hold" of the plane. Bob and Betty urged me to meet Mary Jane because she was the "dog walker" in our neighborhood.
That first day, she came strolling by with three leashes in her hands, plastic baggies tucked into both pockets and a smile on her face. We greeted each other warmly and started off on the first of our many walks. I think our love of animals was the common magnet as was our love of reading. Dogs and books drew us together, forming a solid friendship. But the real magnet was that we genuinely liked each other.
I try to think of all the times we shared our lives. Kids, surgeries, husbands, my dating stories, sisters, grandchildren and everyday events filled hours of long walks with the dogs. Herschell learned to keep up with Bowser, her golden retriever; Nike, her Jack Russell and Sushi, a mix she adopted while living in Okinawa years before. Herschell and I often waited at the end of my driveway and Mary Jane picked us up as she came by and we continued our walk. Sometimes we did this three times a day, yet never tired of each other's company. We always had something to talk about!
An experience that I must mention is when Herschell, on an evening walk, decided — in his puppyhood — to eat a road kill. He found a nasty-looking, dead toad laying in the gravel and before I could kick its body aside, Herschell had it in his mouth, quickly swallowing it whole. Mary Jane immediately said that this could make him extremely ill. I was very scared and believed her comment. After all, she was a retired nurse!
When we got home she asked me for a bottle of Hydrogen Peroxide. I dutifully filled her request, thinking she would dab Herschell's mouth with this often helpful product. Instead, I was told to hold my puppy's head still, and force his mouth open as she poured it down his throat. I don't know who felt worse, me or my dog. I was horrified — as was Herschell!
After much agitation, the contents of his stomach spilled out — including Mr. Frog who had become inflated because of all the liquid in Herschell's stomach. I think even my dog was surprised to see this.
Needless to say, Herschell kept his distance for a few days when Mary Jane picked us up for our walks. Slowly, he edged closer and eventually she regained his trust. He must have learned a lesson because he never ate Florida "stuff" again. Hmmmm…….what a story!
I think that as we age, our really close friends become even closer. That is why when something changes those relationships, like moving away or even death, our lives take a different direction. Mary Jane is one of those friends — so I needed to write this story. In its own way, this could be a love story.
I truly want to say Thank You to her! She knows that writing is my "cup of tea" and she is one of my most avid, enthusiastic readers! So, this one is for you, Mary Jane. Though our communication will now be different . . . it really will not be. In other words, I know you are always there . . . just not nearby!